Hello Guys, I'm using KDE Environment but just can't use a custom bell sound for error beep.
Mind you: The beep from the motherboard happens, but I want to hear in my headset, not the beep from mobo.
I've tried all possible configurations for these two settings: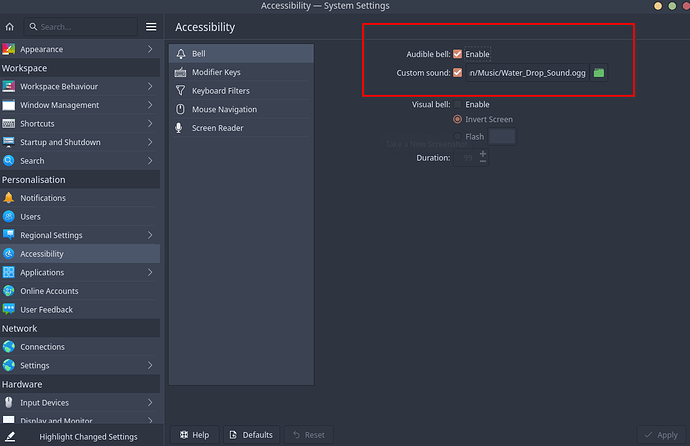 I've tried to enable only custom sound, I've tried to enable both, only audible bell…
I've tried .mp3, .ogg…
And I just can't make it work. Help is greatly appreciated.