I just want to understand what is going on when installing KDE.
What is the difference between
plasma
and
plasma-meta
?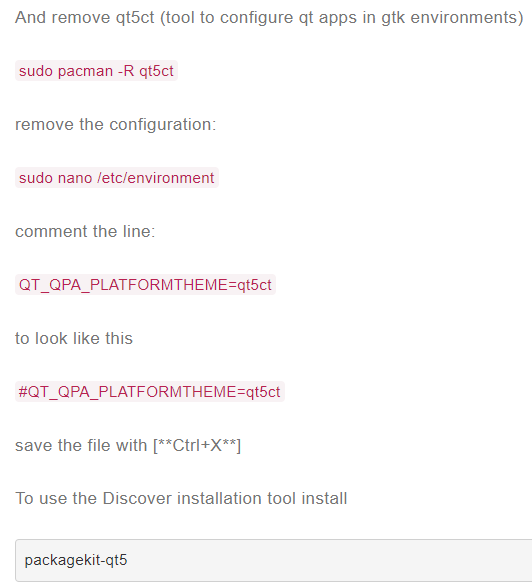 So what is this qt5ct application? And why do I have to modify the nano /etc/environment file and comment out this line QT_QPA_PLATFORMTHEME=qt5ct? What does this do?
Lastly what does the discover tool do?