Greetings, dear community!
Finally decided to update my Frankenstein system (once it was Antergos). And it suffered a complete fiasco - the installer freezes at this step and nothing happens further…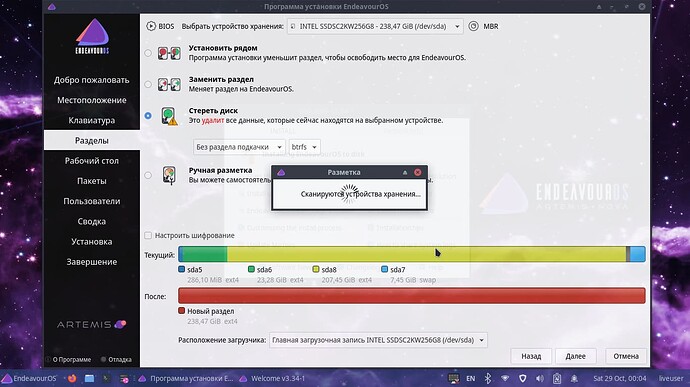 What should I do?
I put it on my Thinkpad X220i. Memory is 8 gigabytes, SSD is visible in the screenshot.
Artemis Nova checked the checksum.