When multiple instances of a software are shown in Latte Dock, there is no way to open them. Clicking on the icon does nothing.
As far as I can remember, the behavior used to be different sometime back (maybe it changed after some update). Clicking on the icon probably used to preview all windows of the app.
How to restore this previous behavior?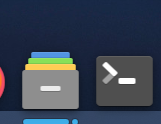 Clicking on the icon of dolphin does nothing, when multiple instances are present.
I am using Endeavour OS with KDE.