I have installed and configured firewalld but I dont see a tray icon. How do I enable that ? I followed this wiki >> Click here
I cant find any package called tray applet in the repos or in Aur.
This is official doc for the applet >> Click here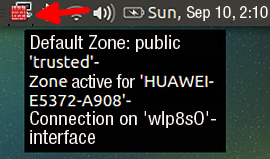 That's how the applet looks like. Found via Google images.
How to install & enable firewalld tray applet ?