Fractional scaling yay! When can we expect this to ship on eos? Will it be automatically updated from the arch repo?
When do we get to open the present?

Edit: I suppose now we have to wait until it goes through Arch testing repos?
It doesn't seem to be even there yet.


Nope. Would be nice to have it. Oh well guess we'll have to wait.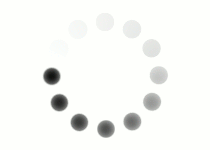 Guess so…
… and before that recite a Christmas poem!
I wish upon a star?

Figures, and I'm liking cinnamon a lot now lol.

Edit: Has anyone used the pre-release at all?
They removed gtk2 but they don't speak about gtk4 wich is coming very soon !
I've been running Xfce RC for a while now, as usual, good work from the Xfce devs.
It's Xfce. Expect GTK4 to be introduced in 2032

https://blog.gtk.org/2020/12/16/gtk-4-0/
What's old

GTK 4 is now stable, and we consider it ready for consumption. That does not mean GTK 3 is dead – we will continue to support and update it for the foreseeable future (the latest release, 3.24.24, quietly went out a few days ago). It does mean, however, that GTK 2 has reached the end of its life. We will do one final 2.x release in the coming days, and we encourage everybody to port their GTK 2 applications to GTK 3 or 4.
Yup, Santa's elves are still busy in the Arch Testing workshop
hopeful it comes fast, i want to got it inside the next Release

I actually wanted to install EnOS on a buddy's computer tonight. Does this still make sense with the old Xfce 4.14, or would it be better and cleaner to then wait until 4.16 is in the repos to avoid having to overwrite old stuff first when upgrading. Or better put (I didn't witness the transition from 4.12 to 4.14 myself), would upgrading from 4.14 to 4.16 leave legacy stuff on the system that doesn't disappear cleanly?
Houston, we have Xfce 4.16 in the testing repos!

So far working just fine.
always make sure themes are ok

How do you get these new icons set? Does the xfce-icon-theme have a special name?