I had forked and made a pr to a repo but those changes weren't accepted. The problem is that I made those changes on my main branch as result whenever I try to fetch it from upstream it prompts me to again make a pr which ofc I don't want to.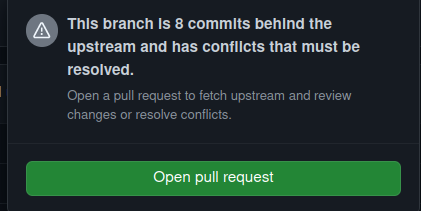 As a last resort I can delete this repo and fork again but asking here for some other appraoch.
hey @dalto put it in lounge but pl dont close which i think you were just going to do.