Hi. I'm new to Endeavour OS and I'm looking for some help on a boot issue I'm facing. I have installed EndeavourOS fine and it runs well. Unfortunately, from the last few boots, it started to hang on boot a few times.
This is what I see when I get the hang.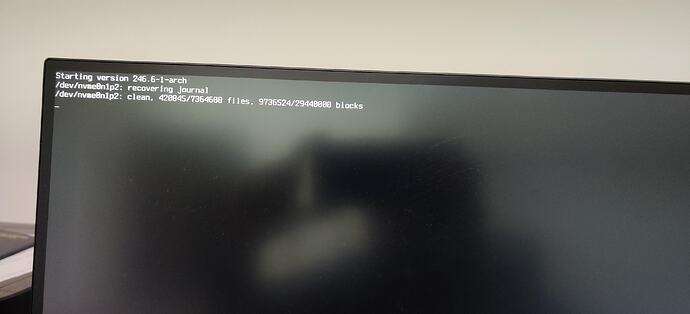 I'm not sure how to fix this issue. Restoring from my timeshift backup also doesn't help. Can someone please help me on a potential fix for this issue?