Hello! I wanted to install EOS, but I've encountered a bug which blocks me through the installation.
Xfce get suddenly frozen, then there is a black screen, then it comes back a few second laters, still frozen. But it's only visually, the mouse cursor still changes if I move it to an input field, or to the terminal. But everything is visually frozen.
I noticed it happens when Calamares is opened. I tried to reproduce it without it, but maybe it was bad luck. I also noticed it happens when I'm typing in an input field : it happened two times on firefox, an other time when I entered my username during the install. When it's frozen, there's a graphic glitch in the input I was typing in: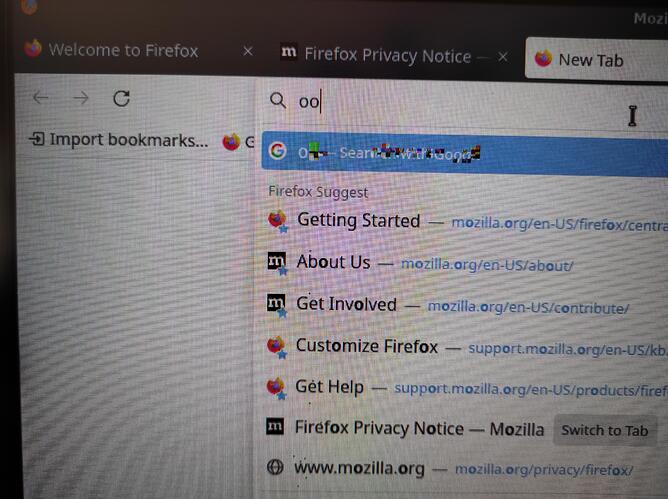 Is there something I can do ? Maybe flashing my bios?
Thanks for your help.
My hardware configuration :
CPU: AMD Ryzen 5 3600
GPU: Radeon 6700 XT
MB: ASUS TUF B450-PLUS GAMING II
RAM: 2 x 8 GB DDR4-RAM, 3200 MHz, (Kingston HyperX Fury BLACK Series)
Edit: more details on my configuration : https://clbin.com/tGOKP