Hi, I notice that the filelight app on my machine (endeavour with kde), shows another home directory, with the same name of my home directory, but of a much smaller size. (i.e. I have 2 /home/yuanhao/ in the filelight app under /, one is correct, anther one is very small size)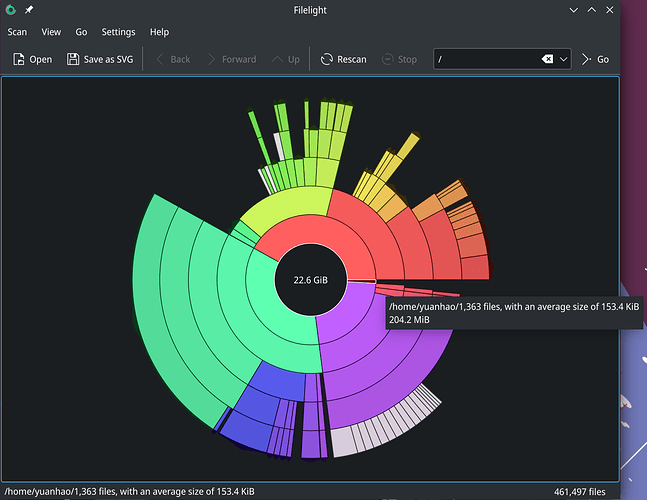 I have tried rescan, and reinstall, did not help.
what's wrong with the app and how to fix?