hi
extract here doesn't work in deepin file manager.
do you know how to fix?
thanks
Do you have one of the 'archive/compression' (for zip and tar) programs installed? Arch Wiki has a section on them.
i install unarar and 7zip.
if there is other better please tell me
thx
Hi @humma,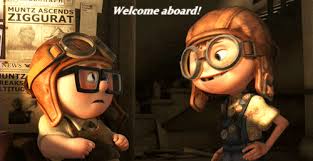 What location are you trying to extract the file to?
hi
Elloquin
I push in the menu extract here to decompress in the ame folder.
Try to install file-roller :
pacman -S file-roller
I installed xarchiver which seems to work well.
we could need to ad one to the install list for deepin.
file-roller is a optional dependency for deepin-filemanager so this should be the best to choose

Good idea, yes.
It's also a very small file-roller and I've been using it for years, it never failed me !
LANG=C pacman -Qi file-roller
Name            : file-roller
Version         : 3.32.3-1
Description     : Create and modify archives
Architecture    : x86_64
URL             : https://wiki.gnome.org/Apps/FileRoller
Licenses        : GPL
Groups          : gnome
Provides        : None
Depends On      : gtk3  dconf  libarchive  file  json-glib  libnotify  zip  unzip
Optional Deps   : p7zip: 7z, arj, exe and encrypted zip files support [installed]
                  unrar: better RAR archive support [installed]
                  unace: ACE archive support
                  lrzip: lrzip archive support [installed]
Required By     : None
Optional For    : None
Conflicts With  : None
Replaces        : None
Installed Size  : 3.71 MiB
Packager        : Jan Alexander Steffens (heftig) <jan.steffens@gmail.com>
Build Date      : Sat Nov 23 17:38:11 2019
Install Date    : Mon Nov 25 13:21:45 2019
Install Reason  : Explicitly installed
Install Script  : No
Validated By    : Signature