Thanks for the video, great to get feedback.
I don't know if someone saw also this one from PizzaLovingNerd who ŀoves EndeavourOS then at 1.08 mn it's a fun moment

: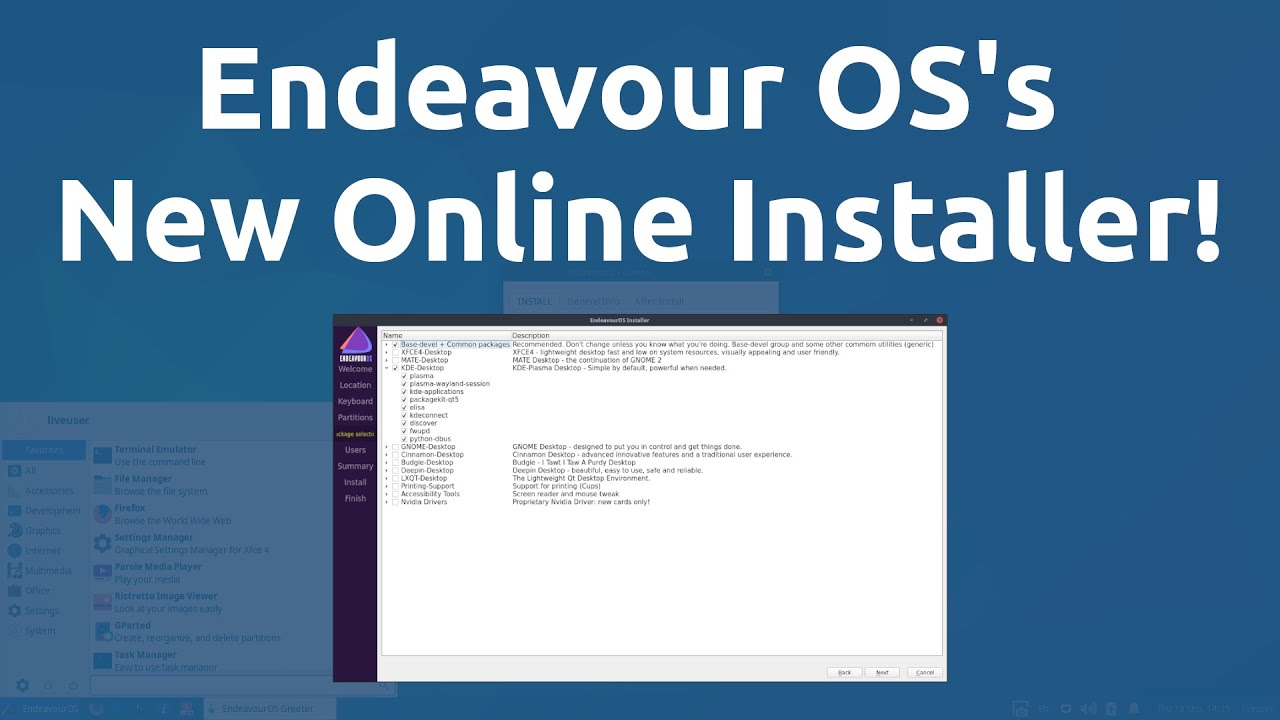 I'm enjoying the new release quite a bit. I did an install of Cinnamon on my laptop yesterday and it's all working very well. I really like the post install tools for setting mirrors and such. Very handy. Thanks again for the great release.
sayed, "its not the best looking installer" (2:34 min.)
time to change the font
on the other hand I know also better looking TV and Internet/YT reporters/presenters …

sadly i cannot use net install since the internet connection keeps getting disconnected and reconnected. i tried to rebuild the iso using the guides and it does the same thing.
Do you have that problem also with othet distros that uses an online installer, like Archlabs?
other distro works fine(arcoD and B, archlabs, manjaro architech and live iso). only archlabs live iso has this consistent connect/disconnect behavior for networking.
You would be wise to start a new thread for this issue. Or if the mods see so fit split this into a new topic.

This sort of attitude cracks me up. Why does an installer have to look a certain way? As long as it does the job correctly and is easy to follow, installer appearance shouldn't matter especially when reviewing a distro.
EDIT: further clarification
I'm with you there.
For clarification, the moderator in the Video has said this (not best looking…) and I have pointed out that there are also nicer Youtube moderators.
Not that something we misunderstood in translation hell.
A hell that we all have to visit sometime in our online lives.