I discovered Linux one year and an half ago, and it completely change my life.
I made some distros hopping to see what the Linux world could offer and then i stick with Manjaro KDE for many months, cause i feel like Arch based distros are the best and pacman is very intuitive and the aur very powerful.
With Plasma I was using Kwin Grid Tiling all the time, so i decided to take a look at a tiling window manager, and try Manjaro i3 but it have a lot of additional stuff that I think are unnecessary and also their system setting menu(bmenu have some broken dependencies).
A week ago installed EndeavoursOS i3, and it is perfect and minimal as a good
distro should be, so i would like to congratulates with the developer for the
good job and say hello to the EOS community.
Now I've replaced i3 with Xmonad and it is also more amazing.
Here the result.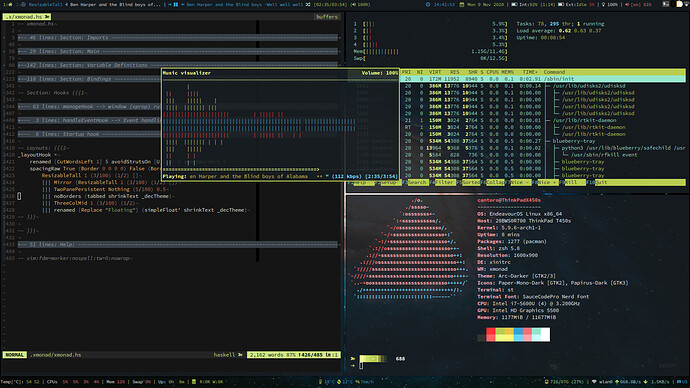 I would like also to suggest to take into consideration an Xmonad flavour!!
Sorry for the incorrect English