That was me, trying to figure out the high cpu usage on the Christmas decorations.
I imagined that somehow. I thought you were doing some maintenance on the site. It looks normal now.
The CPU runs still high when the decorations are visible. Scrolling down decreases the usage. This was mentioned, I guess, by @freebird54 as well in another thread.


Too many bulbs! You should have gone green with led low power.

Don't forget the purple ones!
Deleting the lightrope lowers cpu usage.

But

sad.
Maybe
and country flags would portray a sense of festive unity?
It's okay …i got lots of juice with my Ryzen 3800X.
I have my flashlight handy in case the power goes out.

The light rope is only onscreen briefly anyway - then a scroll removes the need to render it. It is only for the season anyway… I would vote for it's continuation into January…
Full disclosure: I have lotsa power too - Ryzen 7 3700x.
It looks like we got some purple bulbs. Either that or I've finally drank too much, sometimes it's hard to tell…
Full EnOS colours are there now. That makes for a festive season! However, they don't seem to light up the room as much as I expected - I guess I'll have to install some local equivalents…
Or just green, period.

Could have used Frog lights?
That's what happens when a frog eats a firefly: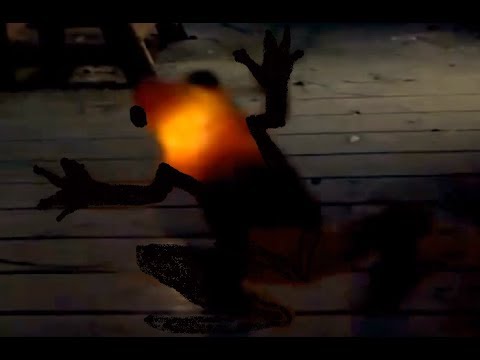 It's rather grim when you think about it, though: that firefly is not having a good day (ironically, its blinking still indicating its hope to attract a mate, despite the helplessness of its situation1). Not a very Christmas-y mood

But that is how frogs do.

---
1The author of this post is reminded of how his love life is doing.
Who needs an xray machine when you got fireflies!