Hello there good day!
I used the nvidia-inst script to install nvidia-dkms with nvidia-prime for my Geforce MX350:
nvidia-driver-supported-branches -a gives:
NVIDIA card id: 1c94
The nvidia-dkms version: 515.65.01-2
Series 515: supported (Nvidia: 515.65.01)
Series 515: supported (Nvidia: 515.43.04)
Series 470: supported (Nvidia: 470.141.03)
Series 390: not supported

More info: https://www.nvidia.com/en-us/drivers/unix

However, when I boot the computer there appears an error that I can't read because it appears to fast, It looks like a failed to load kernel module. uname -a:
Linux arch 5.19.1-arch2-1 #1 SMP PREEMPT_DYNAMIC Thu, 11 Aug 2022 16:06:13 +0000 x86_64 GNU/Linux

lastly I tried nvidia-open looked to work at first, but gave this error at the end: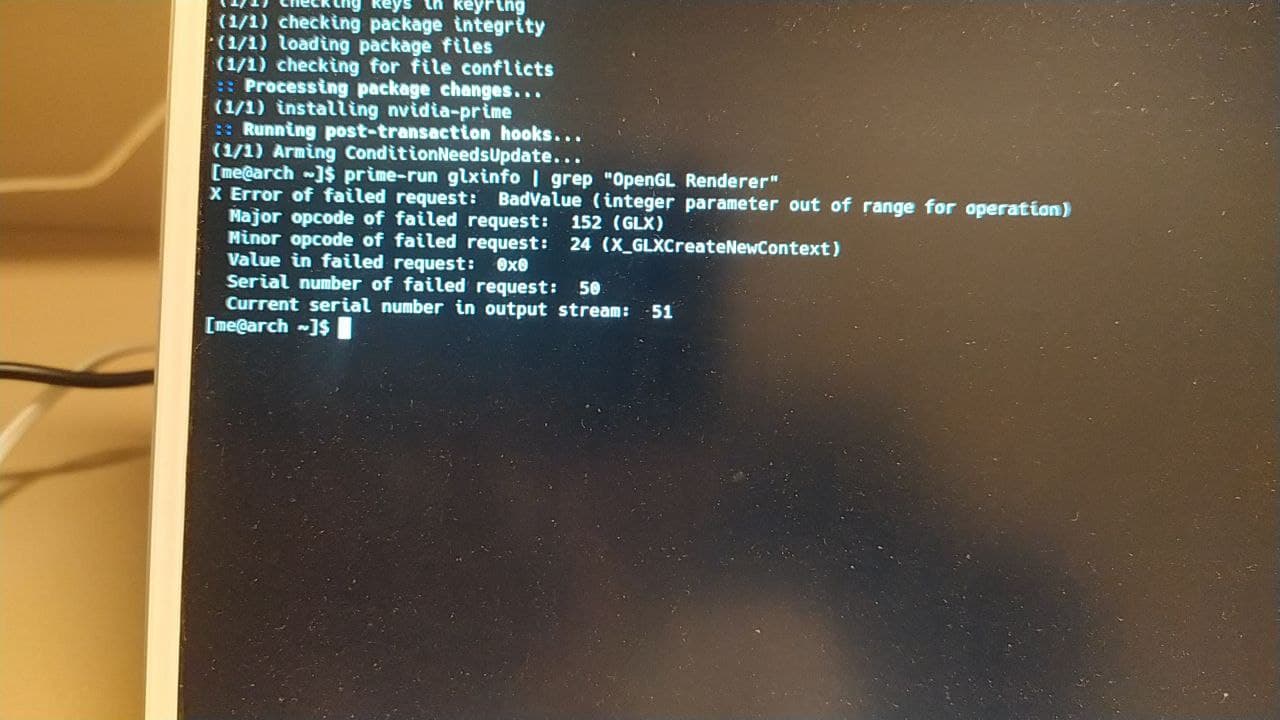 I also tried to install it manually with paru -S nvidia | nvidia-dkms and the open version of it, but that also didn't work…
Can someone help me?