Hello, friendly forum.
I have just installed EOS with Plasma KDE. Default language is set to English US. I added Greek and Hebrew through System Settings, with English US still set as default, then logged out. Seeing the language mixup upon logging back in, I restarted the computer.
Then, opening some modules (right term? newbie here), they're displaying a mixup of languages. (Please see images below. Ooops, I can only post 1 image.) The other image I wanted to upload was of a Welcome screen with al-English text but wit a RTL layout,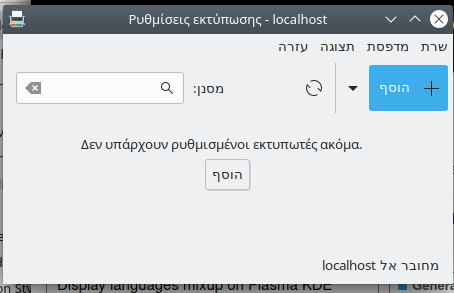 What should be done to keep the default language display consistently–text and layout?
I had wanted my first post here to be gushing about EOS with Plasma KDE, being extremely impressed by it on first boot. Sorry that my first post is about a problem.