I wish I knew when it happened, but I don't often go in and change anything in the settings for my backup schedule… However, today I needed to change a folder that was to be ignored during backup and was met with a non functional "Preferences" menu in the DejaDup program. See below: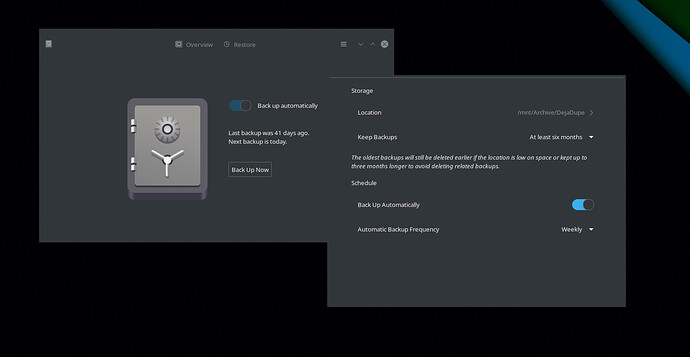 I'm running a KDE desktop with everything up to date as of ~20 minutes ago. I've tried reinstalling DejaDup but to no avail. I'm sure this is some sort of missing library or gui dependency - considering the app is Gnome based - but it had been working just fine as of several months ago when I last needed to tweak a setting.
Anyone else use this app on KDE and know how to get the menu back?