Hi everyone! Hope you're all having a nice life!

I use claws-mail, and some update has messed it up; the interface is barely usable now. It got recently updated to 4.0, I downgraded the pkg to previous version, 3.18, which worked OK before and didn't have this issue, however, that didn't change anything as the issue persists, so I think that some other update messed it up.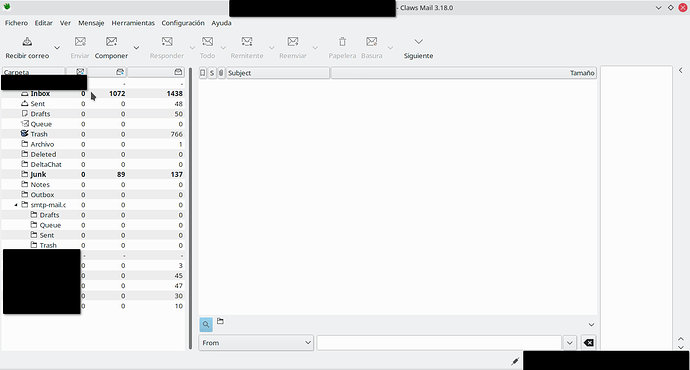 If you've ever used claws-mail, you'll see in the image above what I'm talking about. This is happening in KDE Plasma. Don't know whether it is related, and if it works just fine in another DE. Any help is much appreciated. Thanks in advance for your answers.
EDIT: Hmmm … Ok, I think I might have solved it; I renamed clawsrc to clawsrc.old just to see if that did anything, and it did, now claws-mail interface is usable again.
EDIT2: The problem seems to be indeed with claws-mail 4.0, after renaming that file, upgraded to that from 3.18 again, and the issue did appear, I downgraded it once again, the issue is now gone, so guess I'm sticking to that one for now. Should I make a bug report in arch pkgs but tracking system?