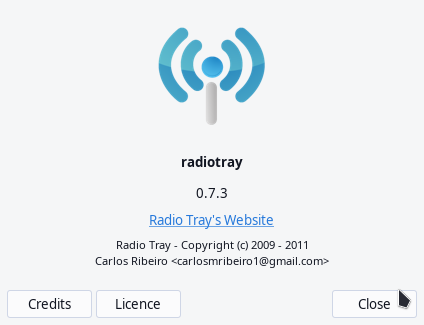 https://www.radio-browser.info/
enjoy))
I deleted my post because I was thinking of another radio app and not the one mentioned above.
ok)) I'm dont sell nothing))
Have you been able to get that app to work?
I just tried it on my system and it does seem to work, at least for some stations.
There is also a radiotray-ng in the AUR which seems to be more reliable.
Alternately, you can go a bit old-school and run streamtuner2 along with your favorite media player. I tend to go this route because it appears to be the only one I've found that supports the Shoutcast directory.