Hallo! First time EOS user having install issues.
Setup is x64 on fakeraid (RST/VROC) 10.
Used the Calamares installer w/ systemd-boot/dracut.
Upon initial install got a disk not found failure. Turned out to be because Dracut doesn't assemble md arrays automatically by default.
I chroot'd into the install (from live boot) and added rd.auto into /etc/kernel/cmdline. Ran reinstall-kernels.
This got me past the "not found" error but now I just have a hang with nothing to go on.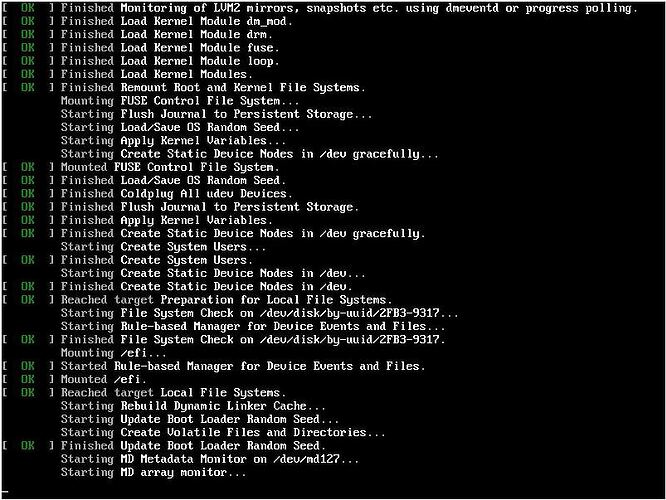 Any ideas on what it might be, or a process for debugging the boot sequence to determine the cause of the hang?