I feel really dumb, but how do I make my brightness keys working on Plasma?


It is normal that they do not work out of the box (it's often the case), I usually just define custom keybindings somewhere or look for a related option in the menus. But neither brightness nor backlight seem to give any result in the System Settings menu search. And I can't figure out where do I bind custom commands to keys. I tried to do it in Custom Shortcuts, choosing Run in terminal, but apparently I'm doing something wrong as it seems I can't just write xbacklight -inc 5 or whatever, but only to choose an app to run?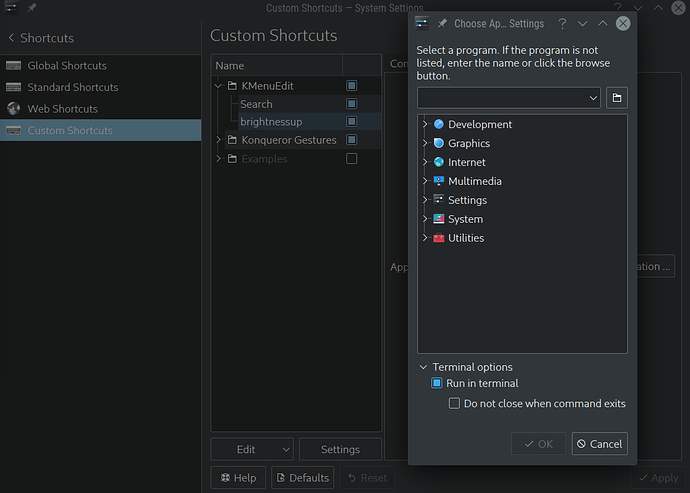 Any pointers to where I can find either backlight settings or set my custom commands are welcome.