I'm really enjoying Endeavour Budgie on my x86_64 machine, a nine year old Dell Optiplex. As former Arch user, the install of eos was a pleasure.
The ability to have the same experience on my Raspberry Pi 4b is my new goal, but i seem to have run into a problem.
I have several other SSDs that boot just fine on the Pi4. I used the Pi Imager app with them. The eeprom update to enable the SSD boot occurred last summer before I ever installed the other distros. This SSD previously booted Manjaro with no problem.
Stage 1 (the Arch download) seemed to work well. According to the Disks (gnome-disks) app, my SSD seems to show a full Arch install.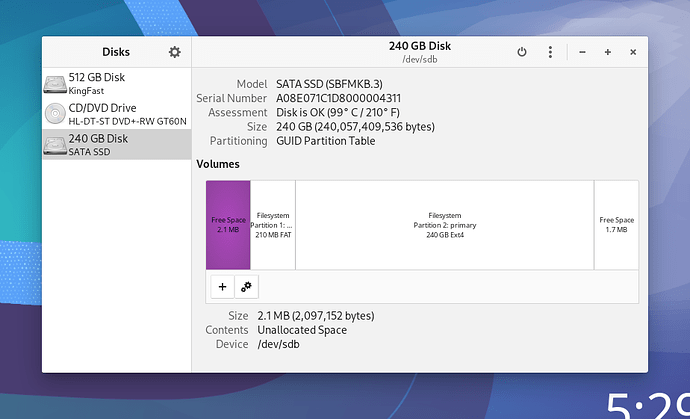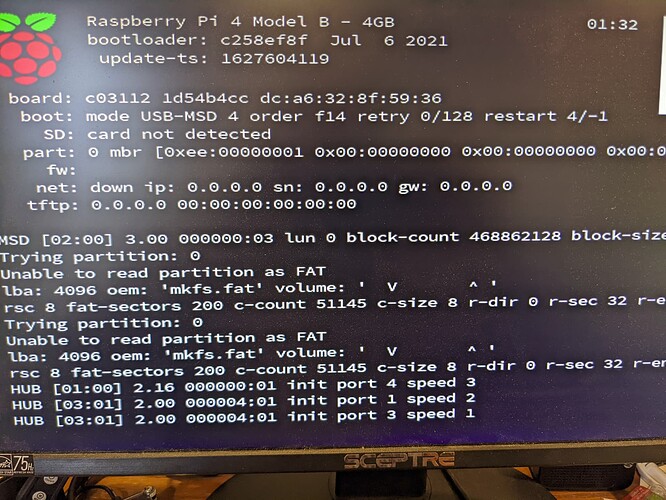 But, Stage 2 can't get off the ground because of this boot failure, "Unable to read partition as FAT." (Pic2). So, the part where I log in as root to begin the next scripted stage is stopped cold (There is no card in the Pi because I want it to boot from the attached SSD).
I am probably missing something basic. Your observations and advice are more than welcome!