@fernandomaroto @manuel we need to check here

I ran the command to see what was going to happen and it reports base is up to date …reinstalling. But it may be different if it's the same name?
Edit:
With the updates this morning Base updated? So does that mean it automatically updated?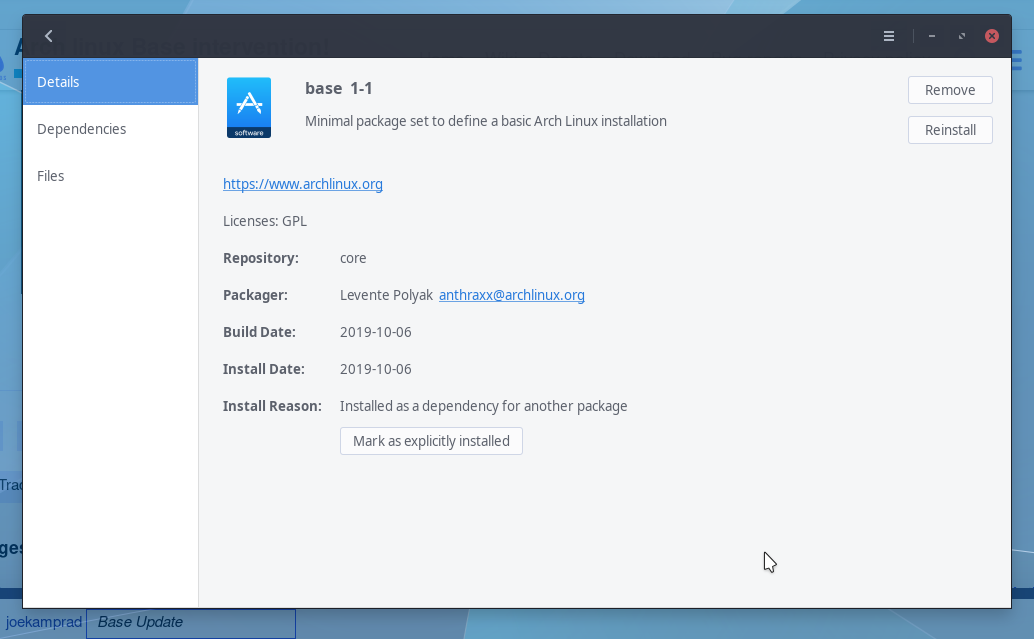 Pacman Log
http://ix.io/1XNv
The reason is that package 'base' was added to the 'welcome' package as a dependency.
So you already had the 'base' installed before you tried to install it…
Yes i saw it was a dependency. So if not for the welcome screen then this manual intervention would have been needed to update the base?
Yup.
Note that the 'base' package does not really bring anything new, at least for now. Maybe in the future, if Arch devs have that in mind.
Problem if you added base as depency of welcome , would someone do pacman -Rnsc welcome , you might remove base also?
True. The dependency is meant to be only temporary.
To work around that issue, if you want to have 'base' but not 'welcome', then uninstall 'welcome' first and then install base.
I see it just updated to version 2-1
What is this then? Edit, we crossed in our reply.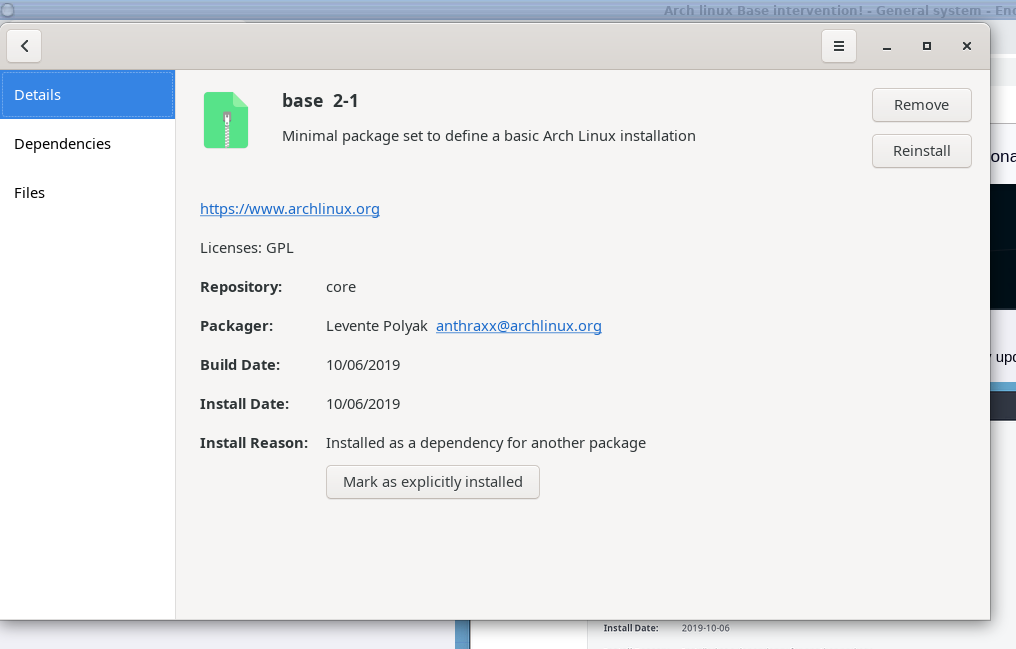 Yes it updated to 2-1 quite quickly.
Will marking 'base' as explicitly installed fix that if I should forget about the dependency issue and uninstall 'welcome' in the future?
@ogrefriend
Yes, that is a great idea.
So:
    sudo pacman -S --asexplicit base

@anarch
Nice to see you back here!
And thanks for the links.
Thanks mate. Literaly I have been absent. Practically, not. After tourist season is over, I warn you, I will be fully back.