I'll stick this in the lounge it is not EnOS related. I have a cheap Honor phone. My ear keeps catching the notification drawer, in which there is a brightness control and reducing the brightness level to zero.
First time it happened I was out with a colleague in her car, delivering vaccination kits, I was ringing ahead and getting people to meet me and thought it had died
It was a sunny day and couldn't see anything on the screen.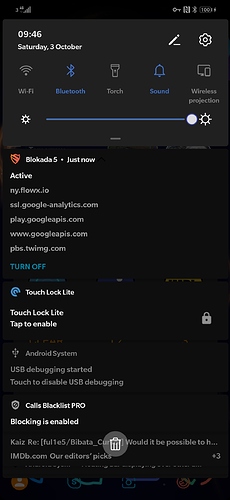 I have had to enable the Google assistant, after working out it has the ability to increase the brightness.
Grateful for any ideas or work-a-rounds, but have been through every setting and tried touch lock lite so far.