I just noticed today after I made updates, after reaching desktop I find a box asking for authentication. (see image)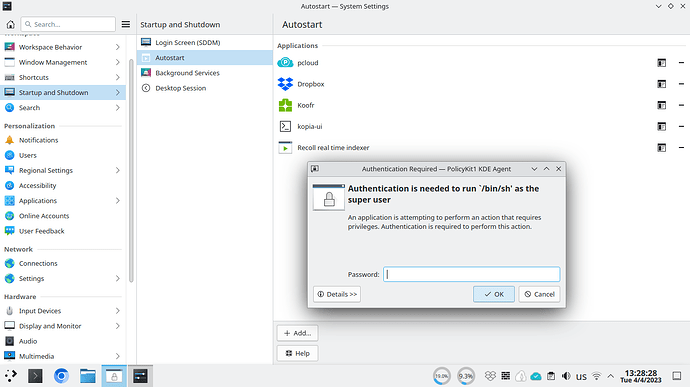 I double checked what I am having in the auto startup I did not notice something I do not know! Rebooted again, just to be sure… same box!
Of course I did not pass my root password to it, but I am worried this might be some sort of malware?! How come, it is Linux after all. Whatever I install I did through yay I believe.
What is this, is it safe to pass my password to it? What… mmm I have a lot of questions!
Any ideas?
P.S. I just installed paru, anything related?