What did the optimist say when he jumped off the building?

"So far so good…"
I saw a reference to this joke in an article I was reading. The article suggests that the joke first appeared as a New Yorker cartoon. An online search pulls up the following cartoon.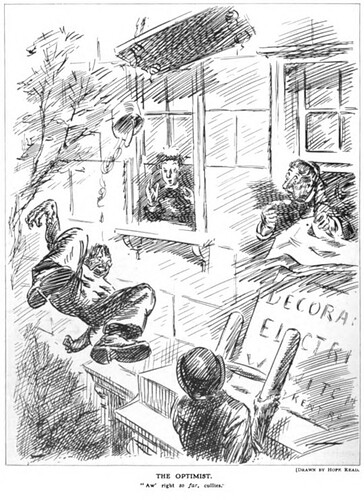 Okay, now I want to know, what are cullies?
cul·ly
/ˈkəlē/

noun, informal, archaic

plural: cullies

(often as a form of address) a man; a friend.

Origin: mid 17th century (denoting a person who is imposed upon)
So I have not only enjoyed a joke, but I have also received an education!