I was going through my LAN server, and ran across this little gem.
It is a game I wrote back in 1998 for Windows 95 in Windows Visual C++
I don't remember if that was 16 bit or 32 bit in those days, but either way the amazing thing is it still works in Windows 10.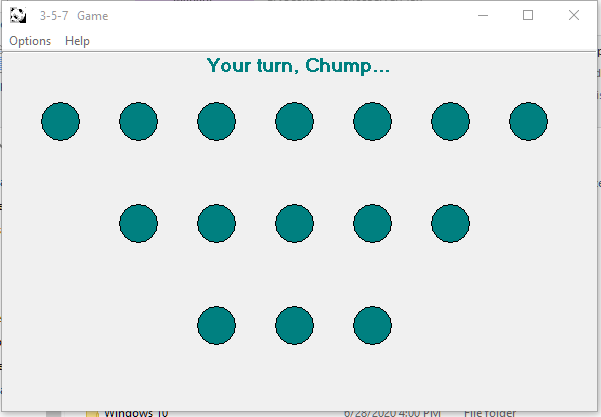 The object of the game is for the first player to remove as many circles in a single row as they wish, then the other player does the same. The object is to make the opponent take the last circle.
About a year ago I started to convert this to Linux in rust. However, I didn't have much free time to both learn rust and convert this to rust so it fell to the wayside.
If anyone is interested, it is available for download at
My webserver
Just download it and change the file from 357.djb to 357.exe
I guarantee no malware.
Pudge